Orro Bikes Sponsors Tour of Sussex 2018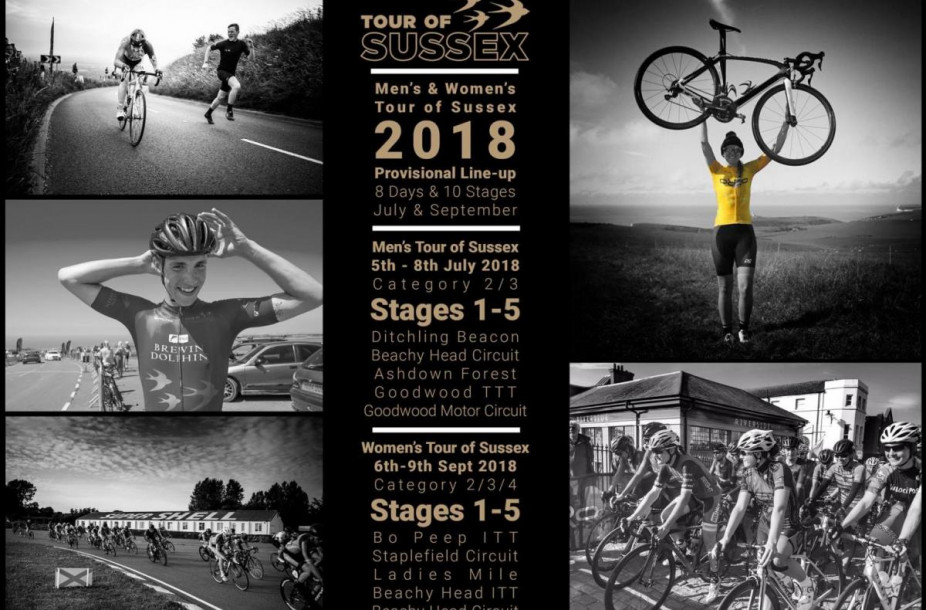 Orro Bikes are incredibly proud to announce that we are sponsoring the Tour of Sussex 2018.
The cycling race will see 80 riders take to their bikes to track over five stages with the end goal being the proud owner of the coveted Yellow Jersey.
Stages 1-5 of the men's event will take place on the legendary South Downs climb of Ditchling Beacon. The Racing will then see riders visit Beachy Head and Staplefield before a team time trial and road race for the final two stages at Goodwood Motor Circuit.
The family 'Come and Ride' event at the finish line invites anyone and everyone to ride the track for 1.5 hours with no age restrictions.
This is a free event to attend so please come down and join the other spectators in cheering the riders on throughout the courses, they'll appreciate the well wishes immensely! There will also be delicious coffee served throughout the event, courtesy of local cafe, Velusso.
The accompanying Tour of Sussex Orro bikes sportive will take place on the final day, where riders of all abilities can participate in a scenic Sussex 55 mile ride starting at Goodwood, with feed stations along the way. The Women's Tour of Sussex will take place in September, with routes TBC.
We're expecting a large number of riders to be riding our handbuilt carbon road bikes and we can't wait to see how they do.
If you have any questions regarding the event, please let us know!
We look forward to seeing you there!