The Orro Sussex Downs Classic Cycling Sportive Event
We are pleased to announce that we're supporting a brand new Cycling Sportive Event for 2018 - introducing the 'Orro Sussex Downs Classic'. The event will take place on Saturday 8th September throughout the gorgeous rolling hills of the South Downs National Park and West Sussex. Starting and finishing at Hickstead Showground, this is an event that's sure to test and reward cyclists alike. Do you fancy taking on the famous climbs and descents of the High Weald? Read on for more information and sign up details.
In partnership with organisers, UK Cycling Events, we're pleased to provide full routes for this exciting day. These beautiful rides will take you through the iconic and incredibly scenic Ardingly Reservoir, known for its beautiful landscapes and wildlife. Each route will provide you with breathtaking views and a huge personal reward. Below you can find full details on all three offered routes.
SHORT ROUTE:
(30 miles / 1492ft of climbing)
After tackling the climbs and descents of the High Wealds, you'll ride through the quintessentially English towns and villages of Copsale, Maplehurst, Partridge Green and Shermanbury, where you're sure to spot some of the local wildlife such as deer and kites. This is our entry level route, but rest assured, this will still challenge you and test your endurance!
STANDARD ROUTE:
(75 miles / 3868ft of climbing)
In addition to the Short Route, the Standard Route includes climbing to the South Downs National Park then cycling around Ditchling and Plumpton. You'll next get to the High Wields before reaching the stunning Ardingly Reservoir. From the top of this strong point, you'll take in beautiful views of the southern coastal cities and towns such as Brighton & Hove as well as the South Downs National Park.
EPIC ROUTE:
(99 miles / 6079 ft of climbing)
On top of the Standard Route, we've added in an extra loop of exciting descents and rewarding climbs to the middle of the High Wealds. If you're looking for the ultimate challenge - this is the route for you. While you climb and descend, take in the breathtaking beauty of Hindleap Warren-Forest.
High-performance energy products from the leaders in endurance sports nutrition, Science In Sport, can be found at feed stations throughout the courses - keeping you hydrated, fed and that momentum going strong! If you're feeling sore once the ride is over, take advantage of the post-event massage from Six Physio. There will also be pre-ride and on-course mechanical support to keep you on your way should any issues arise with your ride.
Our very own Marketing Manager, Adam Glew said: "We wanted to put on a sportive event this year to link up with the cycling community around us, and hopefully lots of Orro owners too. We're really proud of our local area; winding lanes, stunning views, and lots of undulation. It's got some of the best cycling has to offer, and we're looking forward to seeing everyone there.''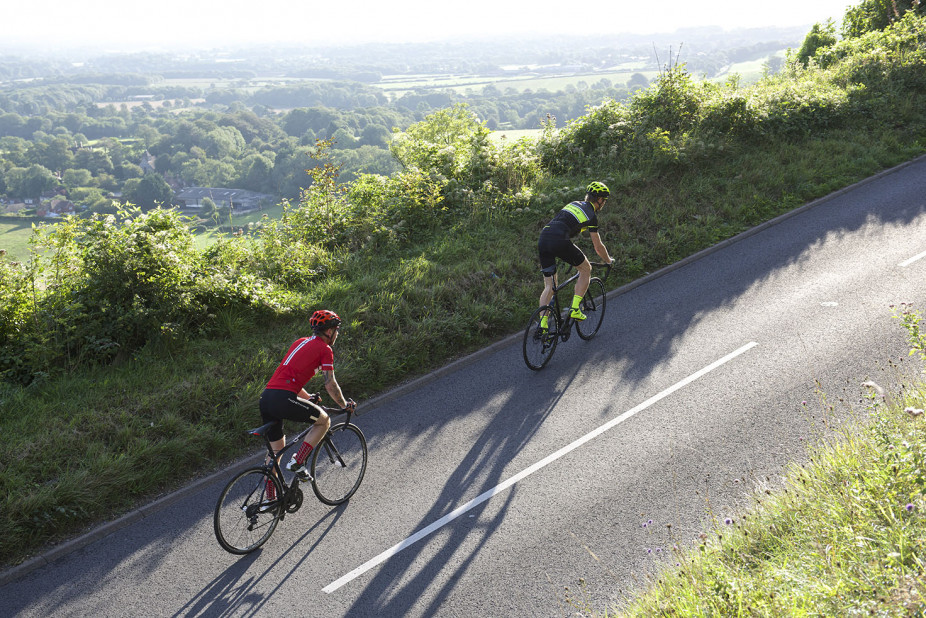 We're calling for all Orro riders to come along and take part in the appreciably harsh but outstandingly beautiful ride. We will be giving away free goody bags to all that ride our hand built carbon road bikes on the day! For anyone looking for their next carbon fibre road bike, we'll be giving the opportunity for everyone at the event to trial our bikes with a number of our cycling experts on hand to answer any questions you might have.
If you want to take on this exciting and rewarding challenge, entries can be made online here, or on the day, with prices starting at £31.00 for standard admission. Under 16's are welcome, provided they ride with a responsible adult. Online entry closes on Wednesday 5th September 2018 at 3pm.
Would you like to volunteer at this exciting event? Helpers are very much needed and to show our appreciation, will be rewarded with a free ride to an event of your choice! Sign up today!